Paper cup with print OLD STYLE COFFEE 8oz 200/250 ml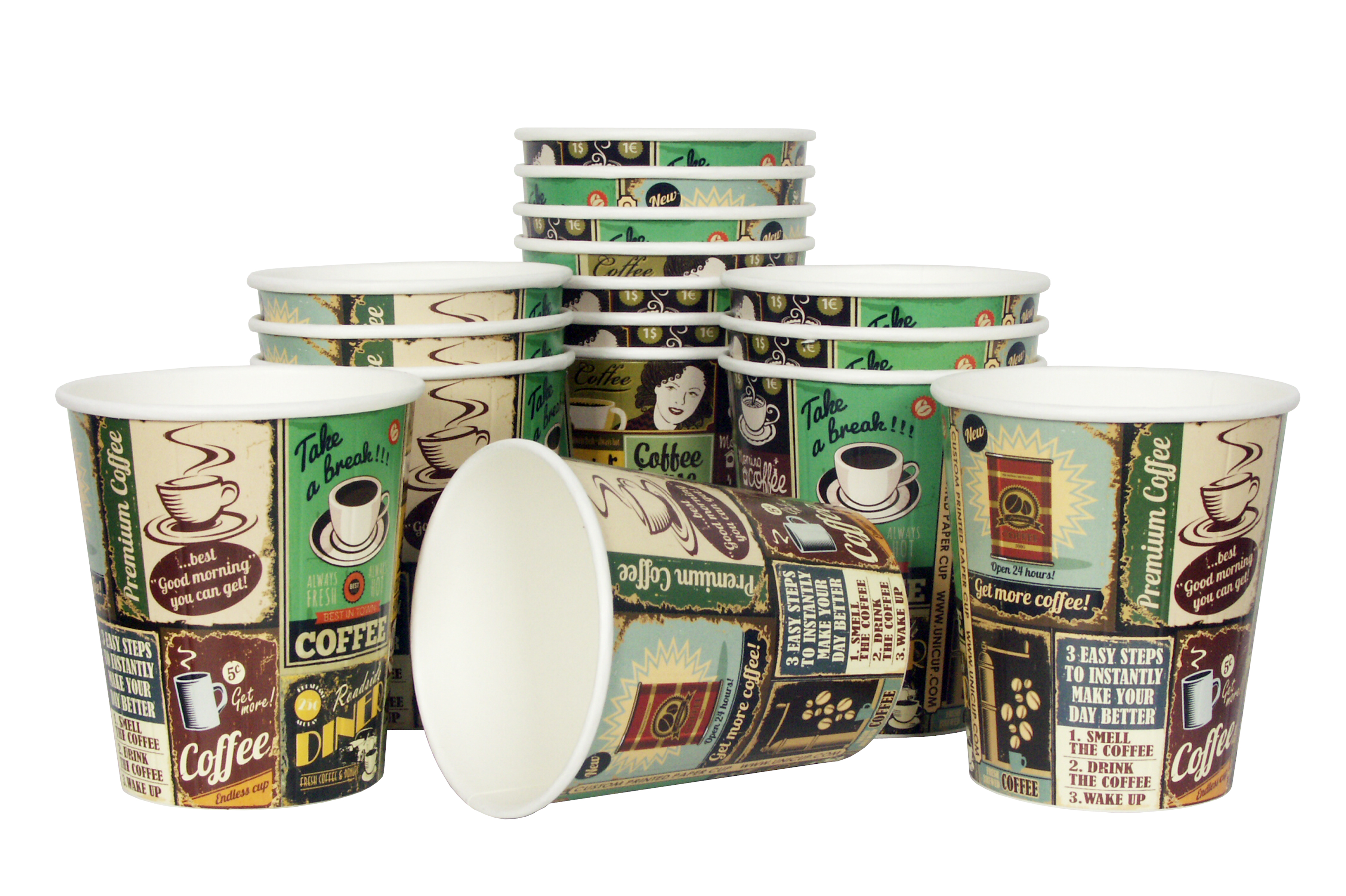 Our products are very resistant to high temperatures.
Consumers can fill cups with hot drinks with no risk of burning their hands. The structure of the cup helps to keep the desired temperature for a long time.
Cups can be used for hot and cold drinks.
Our cups are covered with high-quality print, which will surely attract consumers and encourage their frequent use.
In our production we use packaging materials from leading suppliers that have certificates of safety.