ABOUT US
UNICUP is one of the leading manufacturers of custom printed paper cups.
Every day since 2007 year we make every effort to ensure that the orders processed meet the requirements of our clients and everyone is 100% satisfied with the purchases made with us and the quality of service for the entire transaction.
However, if for some reason the implementation did not meet your expectations, please contact us by phone or e-mail in order to best resolve the situation.
Paper cups is an excellent advertising medium. By printing your logo or company graphics on cups you can help customers to easily memorise your brand image. Free design paper cups.
In producing of paper cups we make all effort to meet the expectations of our clients.
In addition to serving beverages, custom printed paper cups can be used as a promotional tool to drive sales and increase customer engagement. You can leverage the surface of the cups to offer exclusive discounts, promote upcoming events, or encourage customers to follow your social media accounts.
By incorporating QR codes or unique discount codes on the custom print paper cups , you can track the effectiveness of your marketing campaigns and measure the ROI of your custom printed paper cup investment. This data-driven approach allows you to refine your marketing strategies and optimize your promotional efforts.
Furthermore, custom printed paper cups can be used in partnership with other marketing initiatives, such as contests or giveaways. For example, you can run a promotion where customers who post a picture with your branded cup on social media are entered into a prize draw. This not only generates user-generated content but also encourages customer engagement and brand loyalty.
Our cups are high-quality products resistant to high temperatures. The risk of getting your hands burnt has been minimised through the use of innovative solutions. Design paper cups.
You can design paper cups using our templates.
Customization options offered by quality paper cup manufacturers
One of the significant advantages of working with a quality paper cup manufacturer is the range of customization options they offer. Customization allows you to create unique and eye-catching cups that effectively promote your brand. Let's explore some of the customization options offered by quality paper cup manufacturers.
First and foremost, quality paper cup manufacturers provide the option to print your brand's logo on the cups. This logo acts as a visual representation of your brand and enhances brand recognition among customers. By prominently displaying your logo on the cups, you increase the visibility of your brand and create a lasting impression.
In addition to logos, quality paper cup manufacturers offer the option to print other branding elements, such as slogans, taglines, or company mottos. These messaging options allow you to communicate your brand's value proposition or key messages directly to your customers. This creates a deeper connection with your target audience and reinforces your brand identity.
Moreover, quality paper cup manufacturers understand the importance of colors in branding. They offer a wide range of color options to match your brand's color palette. Whether it's a specific Pantone color or a combination of colors, they can print cups that align with your brand's visual identity. Consistent branding
Check our templates.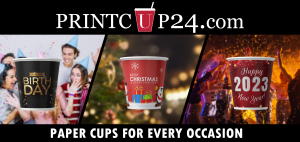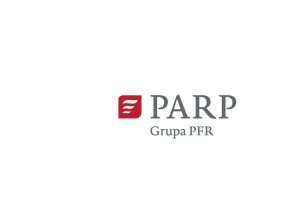 Ladies and Gentlemen,
we would like to inform you that UNICUP is implementing a project entitled "Implementation
internationalization business model for Unicup" under the OPERATIONAL PROGRAM POLAND EASTERN 2014 – 2020, Sub-measure 1.2 "Internationalization of SMEs"